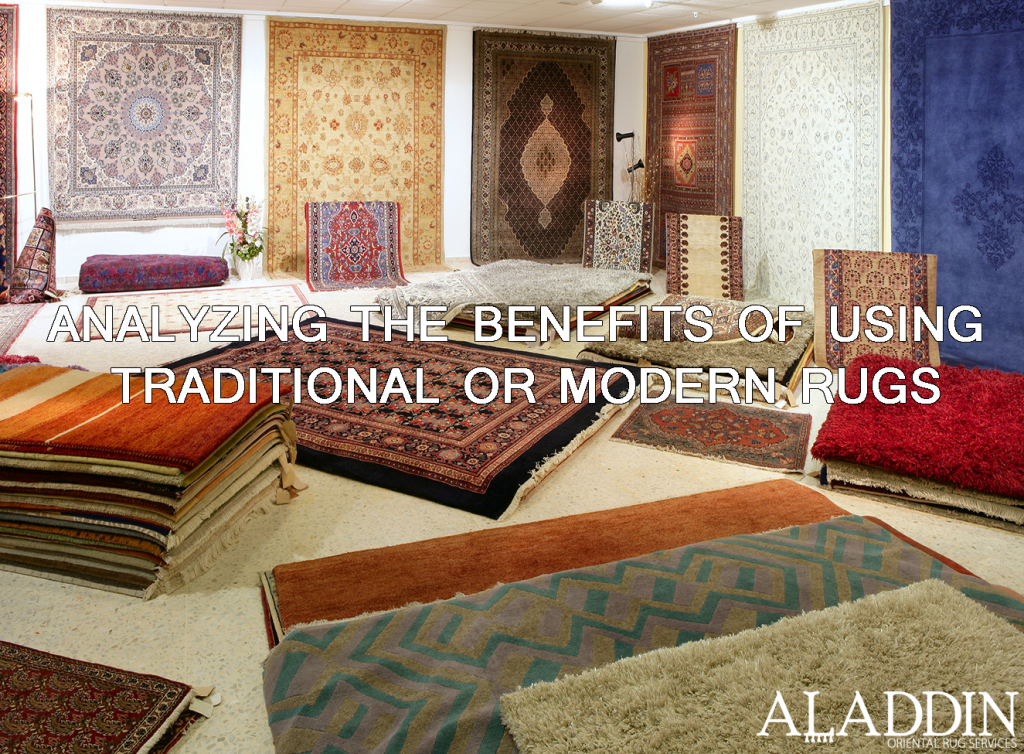 Rugs can be the centerpiece of a room's energy – they serve as the foundation for the area's color palate, which the rest of the room's decor and furniture compliments – or clashes with. When choosing the ideal decorative environment for your home, it's important to consider utilizing both traditional Persian rugs, as well as more contemporary, modern designs.
Traditional patterns rugs, Contemporary Use
For a long time when people talked about Oriental rugs or handmade carpets, they'd be referencing a very established style of Persian rug with fringes, a border, and classical design symbolism. Nowadays, with the advent of the modern area rug, you have an entire new category of decor. These rugs are made on upright looms, similarly to how carpets and rugs have been traditionally crafted for thousands of years, however, their designs are contemporary and Western.