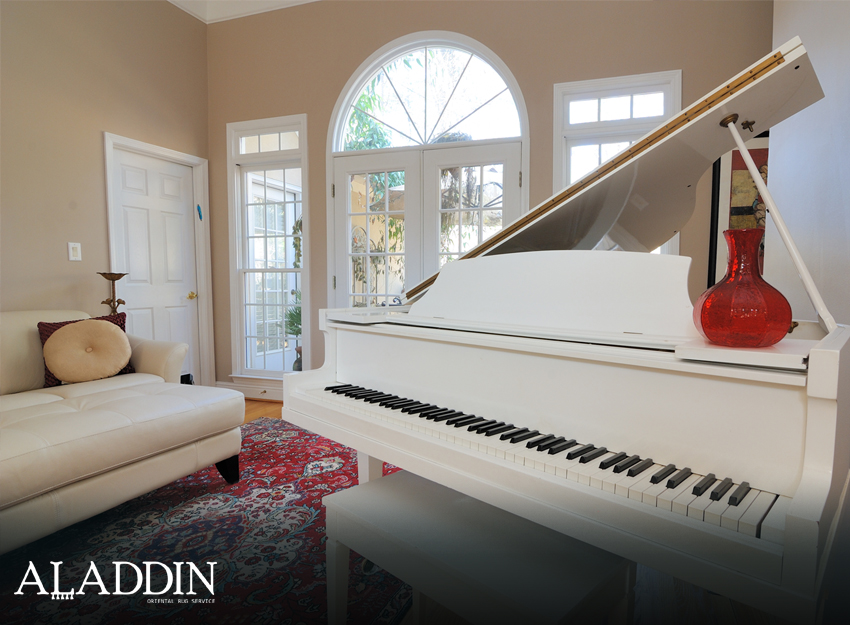 What exactly is Permanent Pile Reversal?
Permanent Pile Reversal Shading, otherwise known as watermarking, puddling, or pooling creates large stains like areas that are either darker or lighter than the rest of the carpet's normal pile. This light difference is caused by the reflection of light coming of pile tufts that reverse the direction that they lay in. The look of Permanent Pile Reversal shading doesn't seem that difference than a brushed fabric like velvet or velour, however the change in shade is often permanent.
Shading is a term that's often used to describe many carpet ailments that are not actually related to Permanent Pile Reversal shading.
Watermarking, puddling, and pooling describes strange, irregular light or dark areas in the carpet that look like spilled water stains. This is a true Permanent Pile Reversal Stain.
Foot Marking is smaller darker marks on the carpet's pile that's usually caused by foot traffic, dragging or kicking. This condition is temporary and can be fixed by vacuuming or by brushing the carpet back in it's normal direction of pile. It is decidedly not related to Permanent Pile Reversal Stains.
Tracking is when the carpet pile gets flattened or crushed by foot traffic more than in other areas – it can appear in carpets of any value or condition depending on it's particular area or traffic patterns.
The expert opinions on Permanent Pile Shading hold that it can happen in any kinds of carpets, including tufted, woven, knitted, hand-knotted, or hand sewn varieties, as well as in carpets of any fiber or fabric, including synthetics like nylon, polyester, polypropylene – and of course wool and acrylic. Although unsightly, experts agree that Permanent Pile Reversal Shading won't contribute to the longevity of a carpet or rug. Experts agree that the occurrence of Permanent Pile Reversal Shading is a matter of location – one should take care to prime their carpet upon installation, and to take note when carpets are being re laid down in areas that are prone to cause this sort of shading. Although not conclusively related, experts argue that static electricity, humidity, floor temperature, and air currents are all likely culprits.