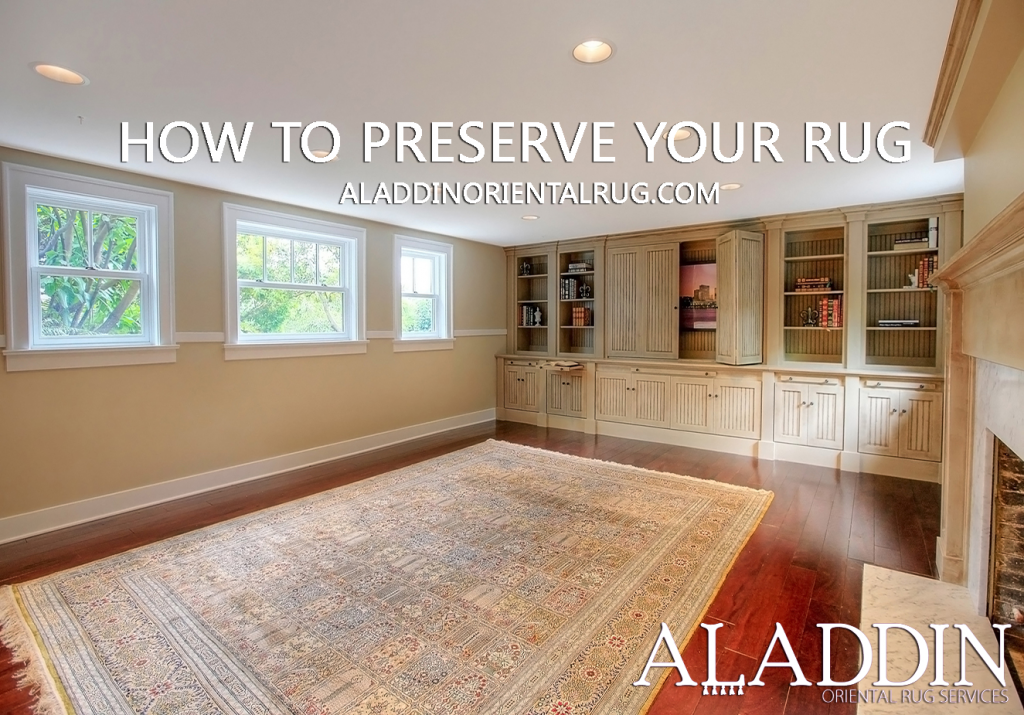 If you have a rare  or antique rug, it helps to be aware of environmental or incidental stresses that can cause the color and texture of your rug to be damaged. By avoiding the following, you can preserve the structural integrity, sheen, color, and texture for years to come.
Sunlight / UV Light / Heat
Sunlight will cause the irreversible fading of color and make fibers degrade faster. If you are placing a rug by direct sunlight, your windows should be fit with 100% UV protective glass.
Improper Rug Cleaning
Hot cleaning solutions, high suction vacuums, cleansers with a high alkaline content, and incomplete rinsing / soap residue buildup can cause problems that range from color run, buckling, crustiness, mildew, tears, bleaching, and stains. Hire a Professional rug cleaning company in you area. Make sure they have the right credentials when cleaning your oriental rug.
Insects
Wool moths, beetles, and silverfish are able to infest and consume any wool or animal fiber or fabric if it's dirty and/or left in dark or isolated areas. The most vulnerable contexts are rugs that hang on walls, ones stored in dark areas, or encased in furniture covering. One should never use pesticides or moth crystals or balls – which damage fibers too. The best preventative is cleanliness and regular housekeeping.
Moisture damage rugs
Damp environments from leaks, plants, flooding, or condensation can cause fiber-degrading mildew, rot, and blanching. Any wetness should be dried immediately – carpet professionals are often the most efficient at completely extracting all water and moisture.