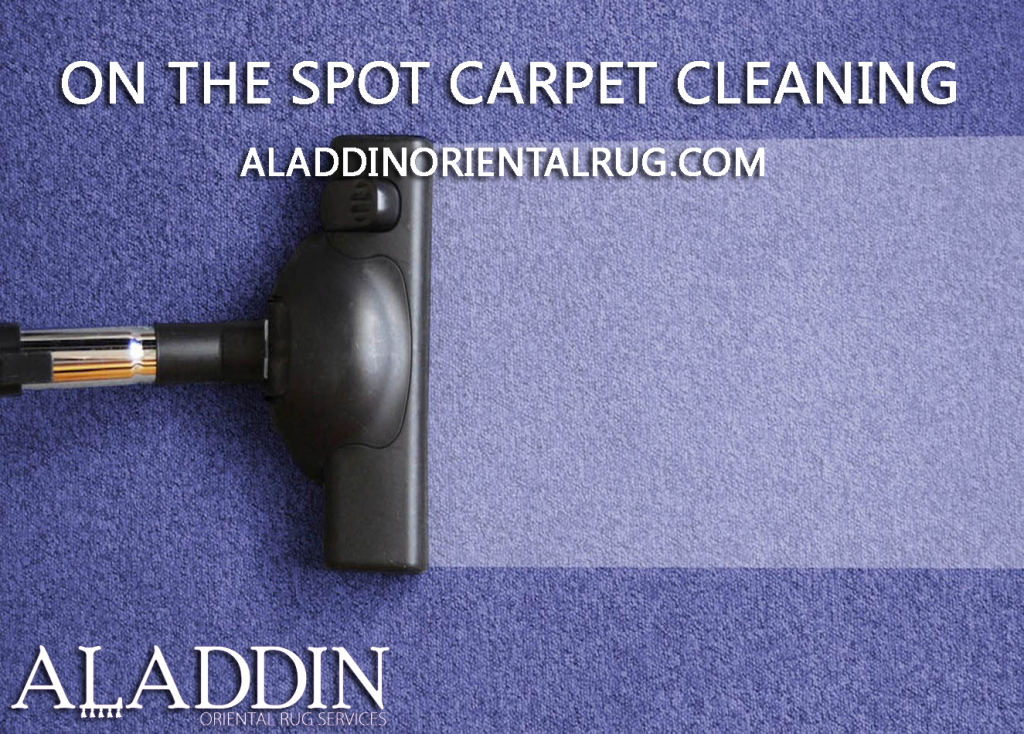 When spills happen, it's always best to react quickly and treat the carpet as soon as humanly possible. Immediate treatment of the stain is the foundational approach to preventing stains – its rate of efficacy is incredibly high; the sooner after the spill the better. There's a number of tactics you can employ that – while being technically simple – are incredibly effective at removing stains. Different simple cleaners made from household products are most effective on different kinds of stains, depending on their origin. Below Aladdin Oriental Rug will tackle the step for on the spot Carpet Cleaning.
First step, Blotting On the spot Carpet Cleaning
With a clean cloth saturated in cleaning solution, blot the stain, and dry 30with an outside-in-motion. Rinse the area completely and thoroughly with clean water, and blot/rinse a few more times. It's important that you never scrub your rug or carpet – this can damage their fibers as well as letting the spill soak all the way down to the carpet's interior pad.